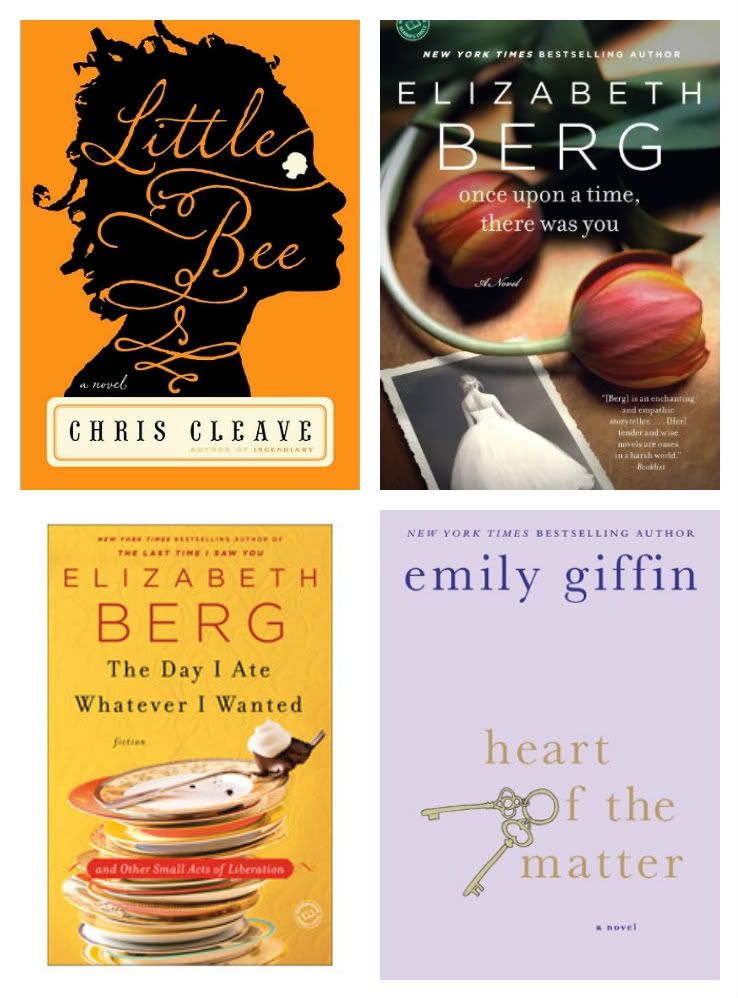 A couple months ago, I read the
Hunger Games
trilogy. I was completely engrossed, couldn't put them down, and couldn't explain why, because they are about the farthest thing from any sort of book I'd typically enjoy. The first was brilliant, the second was decent, and the third was utterly horrific. Literally. Too much horror and gore for me, but if you read the first you will read all three because you will have to know how it all ends. Anyway, after that, I wanted something lighter, so I turned to tried and true beloved author, Elizabeth Berg. Her collection of short stories,
The Day I Ate Whatever I Wanted,
is down right addictive. You'll cry, laugh out loud, relate and want to make an apple pie from scratch when it is all said and done. I highly, highly, highly recommend this book. Of the four books I've read over the last few weeks this is my favorite. The other Elizabeth Berg,
Once Upon A Time There Was You,
is also very good, but forgettable. I adore all her books though, and I'd like to think we'd get along pretty well in real life too. Reviews for
Little Bee
are vast and wide so I won't recap much other than to say I'm glad I read it. And while fiction, it is based on real events, heart wrenching, real events. It is a story that will stay with you for a long time, the kind that makes your heart hurt and leaves you puzzled about the cruelties that occur at the hands of mankind and the ability of hope to prevail in the most desperate of circumstances. Next up, was a little mindless chic lit, which I found in Emily Griffin's,
Heart of the Matter.
It is very typical of her other books, all of which I've read and enjoyed. Her characters have a little depth and she captures the nuisances of everyday life well. It was fun to see Rachel and Dex make an appearance too. But it is the sort of book that a month from now I'll forget all the details. A perfect beach or poolside read.
I picked up this one for the weekend....
Have any of you read it?
I've also started to think about a summer reading list. Here are some contenders...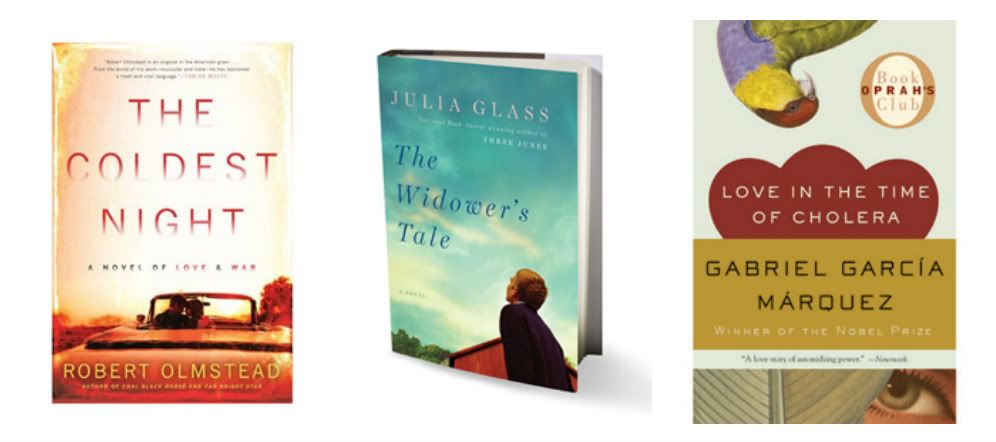 So, tell me, have you read any of these?
Thoughts?
Any other amazing books you've stumbled on lately?
I'd LOVE to know....