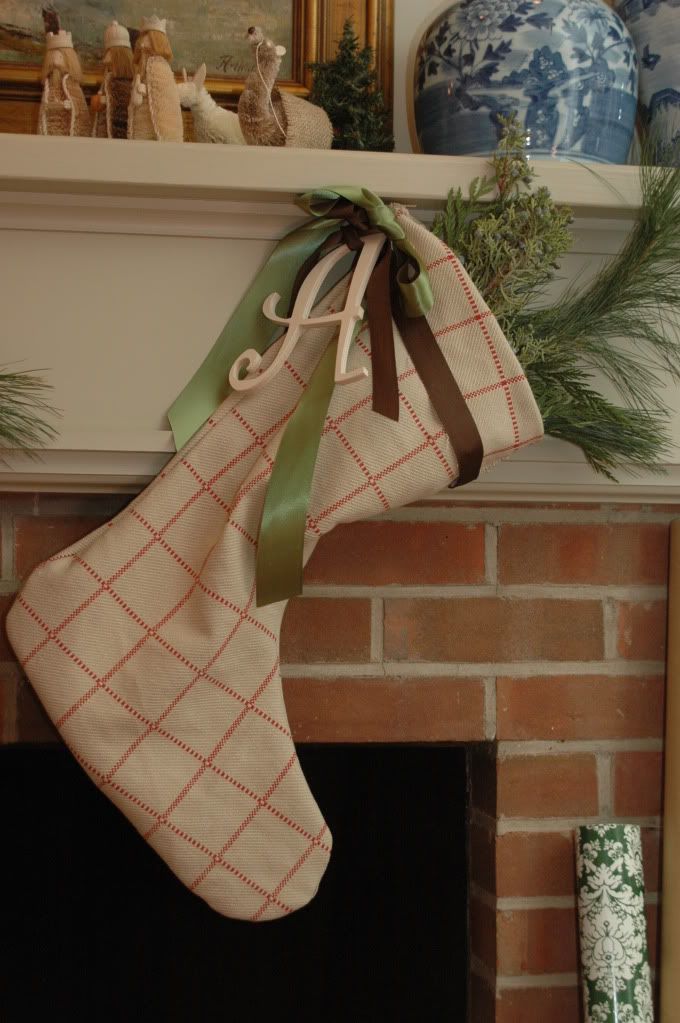 I have started about 4 posts and not finished a one, and here I go starting a 5th.
I got a little crafty tonight. OK, a lot crafty (for me this is highly unusual behavior).
I started thinking about cute ways to wrap presents this year.
(the presents I have yet to buy, but that's not the point :)).
I saw this is Southern Living this month...
How cute are those wooden monograms on the packages?!
I bought a couple single initial ones to put on Andrew & Charlie's gifts this year,
but tonight they ended up on a pair of handmade stockings.
I sewed a bunch of new pillows today, because I change pillows as often as most people change their sheets,
and I seem to be far better at picking out fabrics than I am with paint.
Anyhoo, I had extra red and cream check fabric,
my sewing machine was out and threaded up, so I thought I would attempt to
make a couple of stockings to "wrap" my parents gifts in. (The only two gifts I've actually bought)
(Sorry Mum no surprise wrapping for you. But I'll keep the gift a secret!)
I used ribbon I had on hand, but wished I would of had some tartan plaid.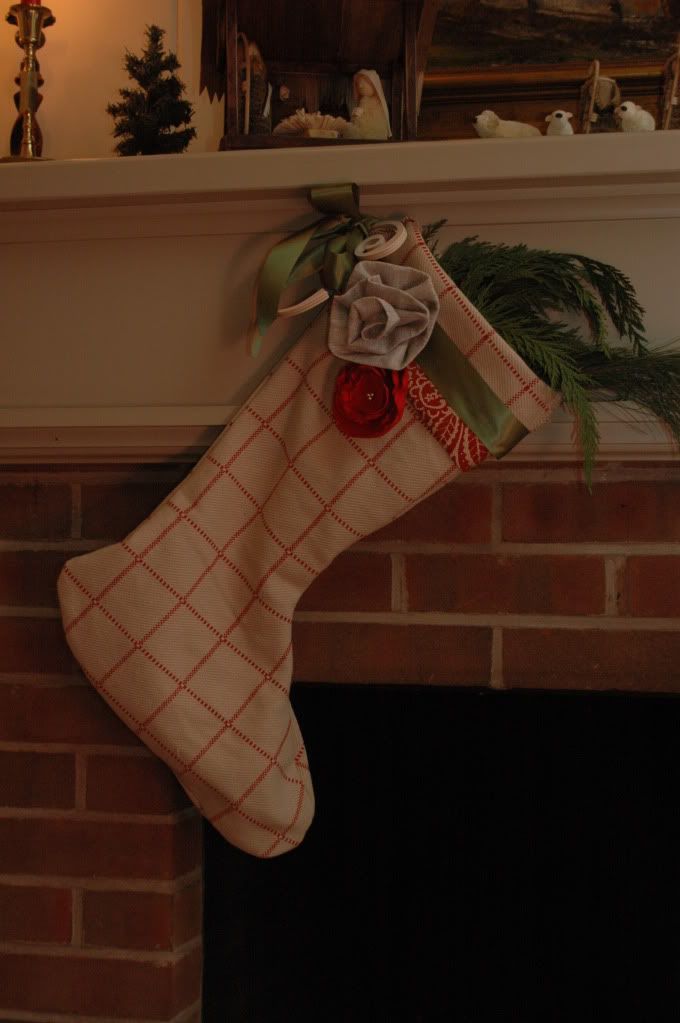 I used the wooden letters I bought for the boys, but I'll change those out with my parents initials.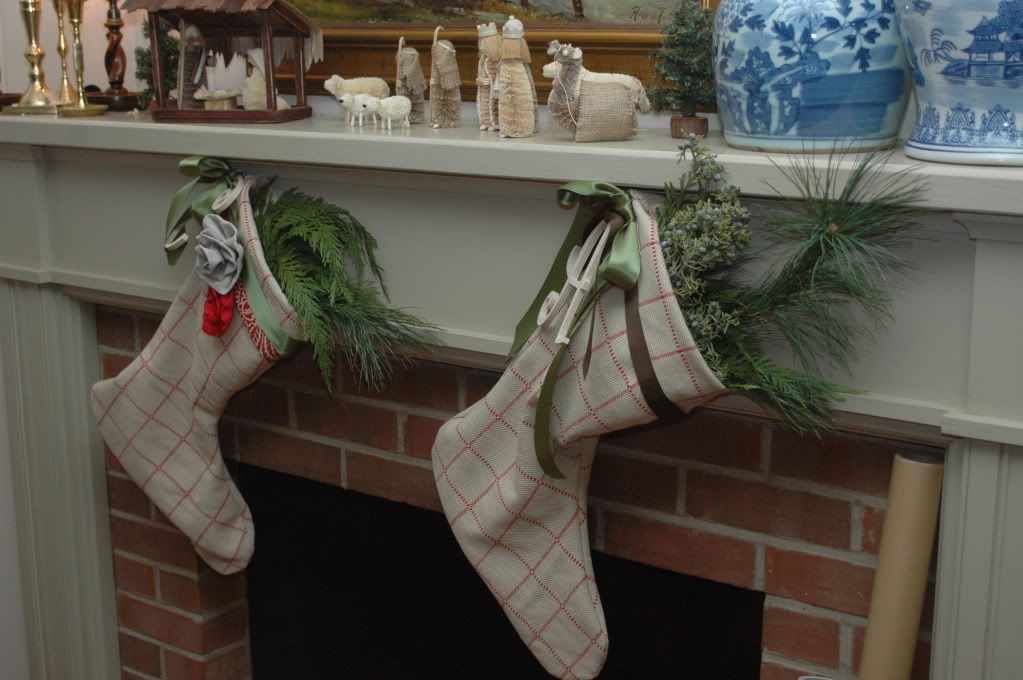 Don't worry, I'm not giving them fresh greens for their gifts!!
The stockings were so easy and fast to make.
I made a pattern using our existing stockings, and then sewed them up.
I added a couple fabric flowers on my Mum's.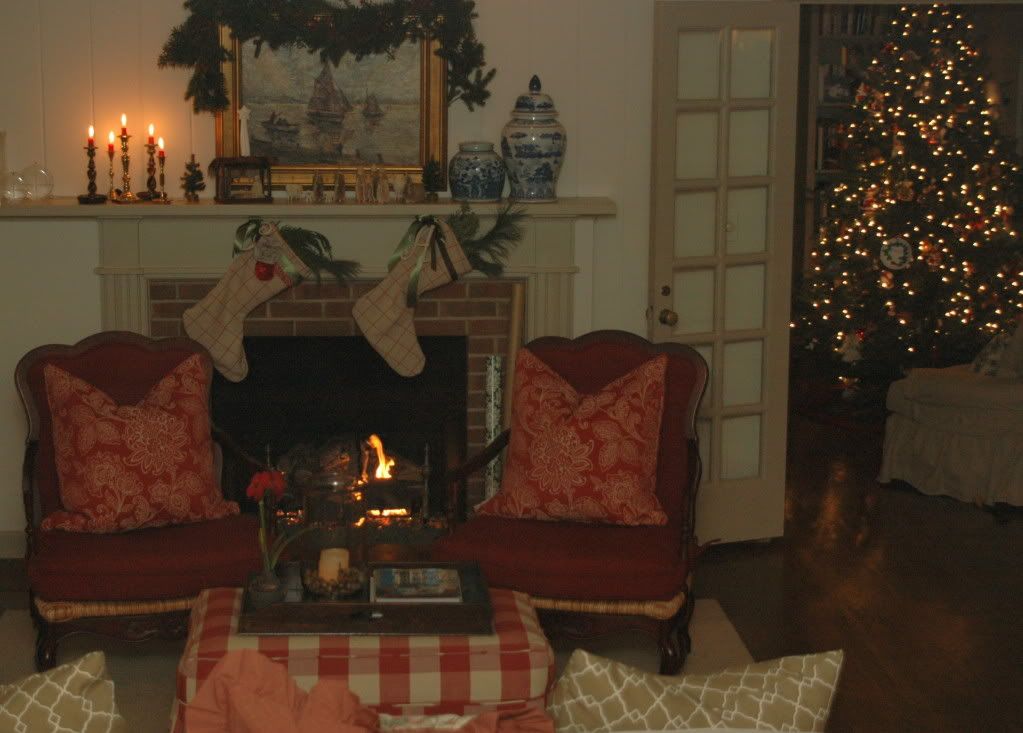 It was so fun to sew with the fire going, and my candles burning,
while the hubs was watching football napping in the other room.
The house feels so cozy.
I wish I could get the light right with my camera, but I can't.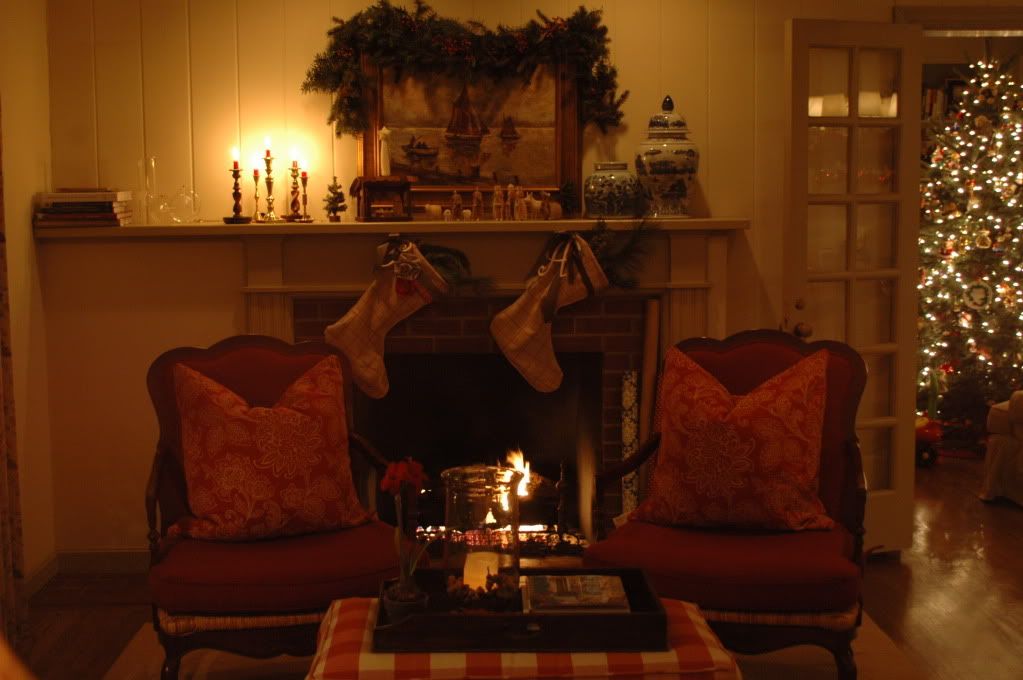 I also found super pretty wrapping paper & red toile tissue at Hobby Lobby on the cheap.
And these little galvanized buckets at Ikea (of course) for $1. That's less than a gift bag.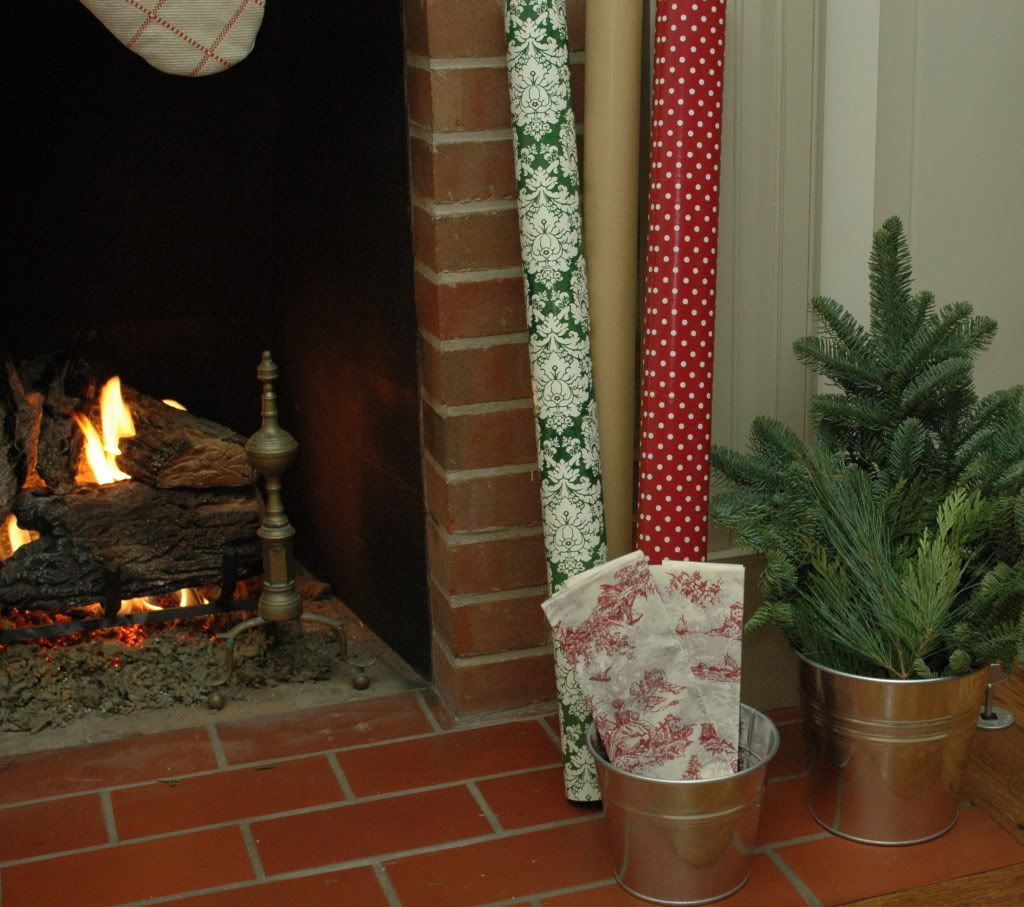 I'll come back and post more on my pillows later.
But the two big, red beauties you see peeking out in the last picture, are my favorite.
I thought they would be pretty for Christmas,
but I like 'em a lot so they'll be staying on those chairs for a while.
My little candles have just about burned down, so I best be heading off to bed.
Night, friends!