I'm feeling like a Mama bird.
Fluffing and feathering our little nest to make a cozier more beautiful home.
I believe I'm in good company out in the blogosphere too,
given the sheer volume of blog names that reference birds, nests, feathering, etc.
I've blogged about working with
Holly Mathis
on a few home projects
in our dining room and living room before.
I will do a lengthier post when it's all complete,
because it was such a fun process and
I'd like to share it.
I was going to wait until everything was finished before I posted any pictures.
But I couldn't resist just one tiny peek into the living room..
It's amazing what a fresh opinion (from an expert) and a few yards of new fabric can do.
See for yourself.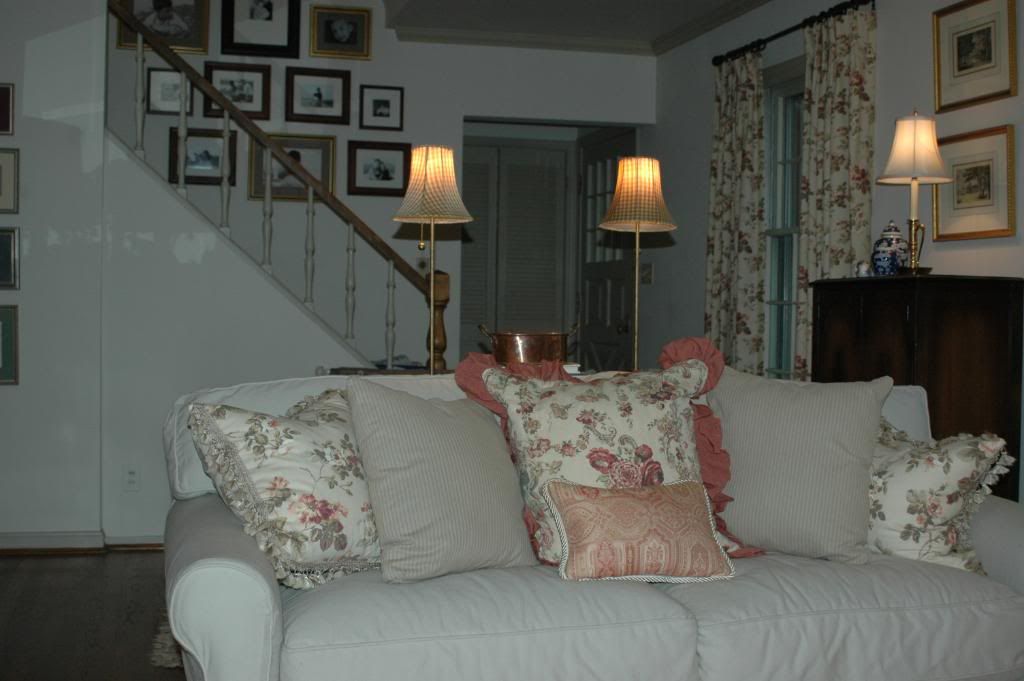 That's it.
Totally changes the room.
Makes me sooo happy
(I know it's just STUFF, I REALLY do,
but a few new changes can make a girl smile.
Especially a girl who doesn't spend on her home
like she used to since she stopped
working to be a stay at home Mama)
That's all for now,
off to feather, fluff, feather, fluff some more.
As for my 2 little birdies,
who make me smile even more than pretty new pillows...
they are their happy chirpy selves again too.

Happy Saturday!