Cincinnati is currently participating in the "Play Me, I'm Yours" street piano program. Not familiar? You can read about it
here
. We even have one right in the middle of our village square. Tonight, we walked there after dinner and were treated to a very special concert.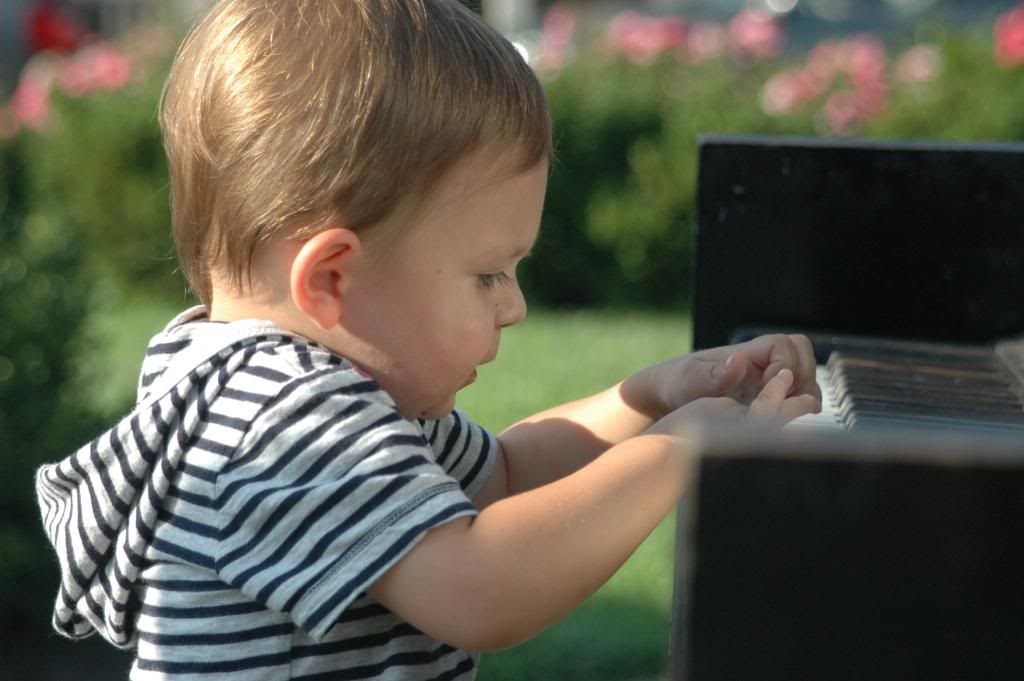 Played with such passion & feeling....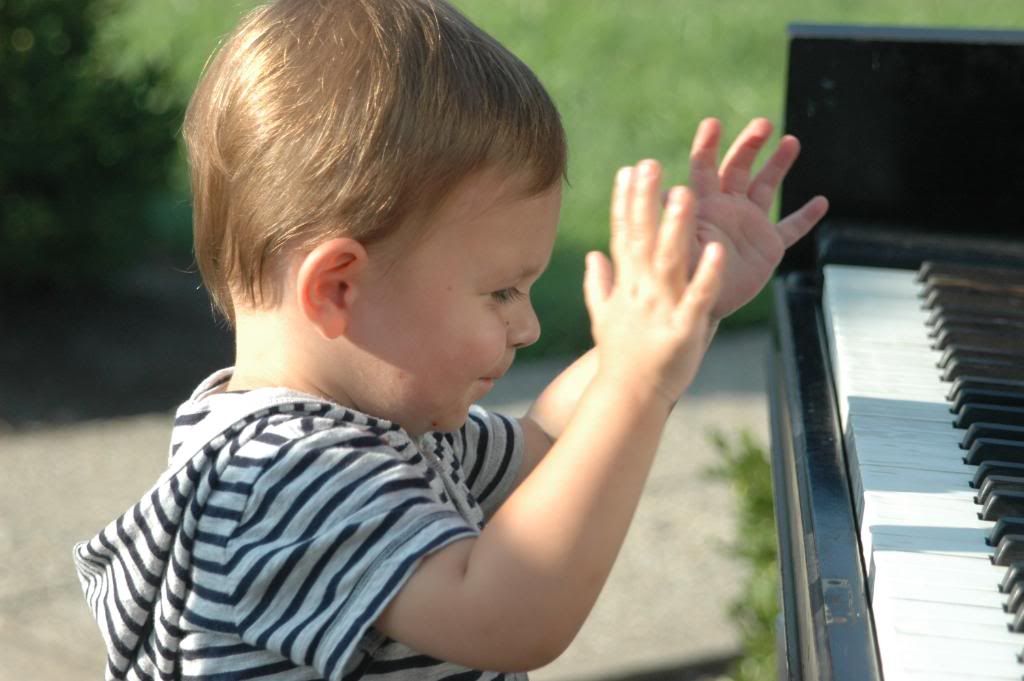 When asked if he was taking requests, I was greeted by an "ummmm". I guess he wasn't too sure...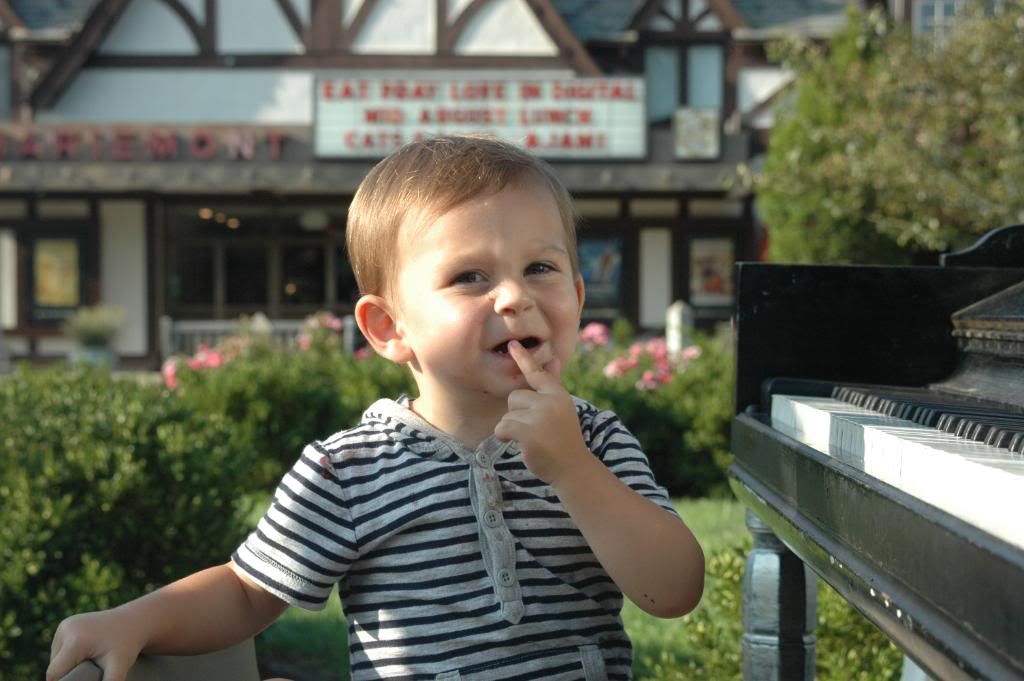 But he tried his best and worked those keys.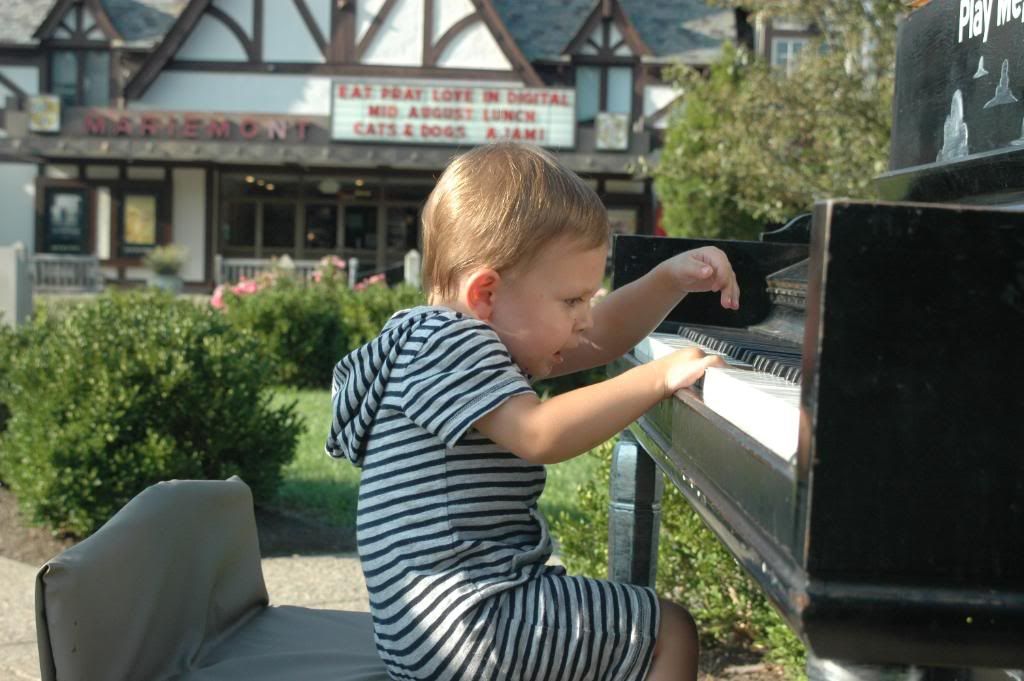 Well, even if he didn't come close, we were still quite charmed by his smile.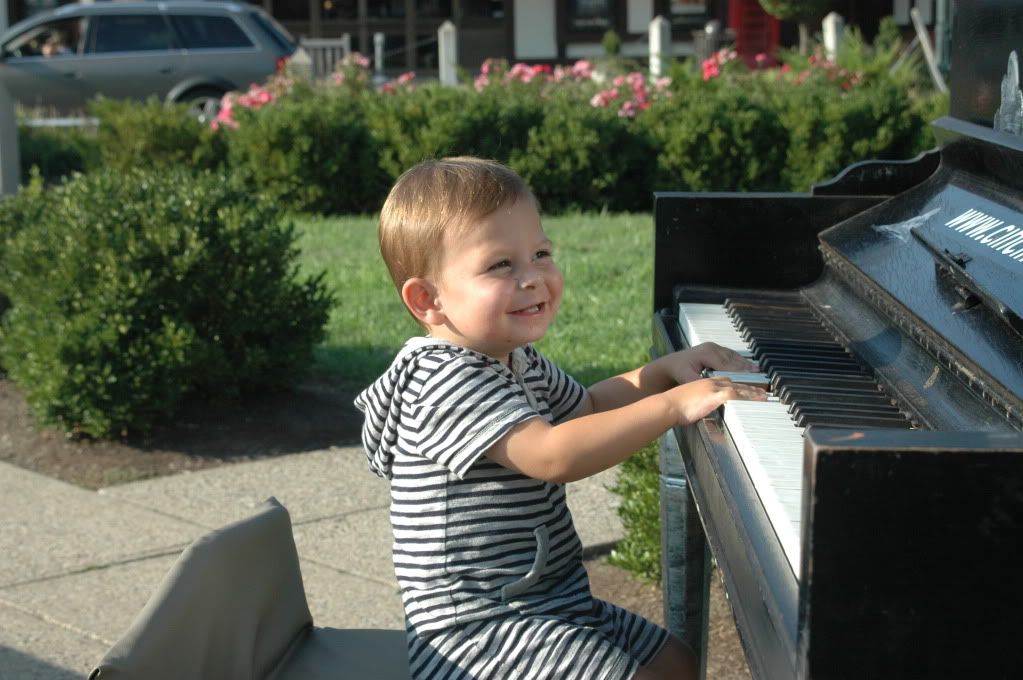 I honestly think he thought he was playing his favorite song of lately. Twinkle, Twinkle, Little Star? Ummm, no. More like Club Can't Handle Me by Flo Rida. Oh yes, this is what happens when your children have 6 years between them. We aren't always listening to Disney tunes. I'm slightly embarrassed to admit this, but my baby's got some soul and is down with the R&B music. What's a Mama to do?! (his second favorite song is the Bob the Builder Theme song though, so I suppose all is not lost!)